Cendol in Melaka
Summary of Places
Nyonya Makko
We came here expressly for the cendol based on Robyn's review (see above), but also had the food for dinner. Disappointing. We were batting 1000 both in Penang and in Melaka in terms of Nyonya food, but this was a big miss. I will write about it later.
Back to the cendol. This has the elements we were looking for in a cendol that the other three during the day (yes, three cendols in one day) didn't have.
Shaved Ice | Excellent | probably the best ice; very fine without being crunchy
Gula Melaka | Very Good | a decent amount with a noticeable flavor
Coconut Milk | Excellent | definitel the best of the bunch today; strong, creamy
Pandan Noodles | Excellent | good, solid green color and firm, not mushy
Red Beans | Very Good | firm, large, not mushy
This was definitely the best of the bunch. Food was not so good, so if I were really craving something, I'd go back here and skip the food.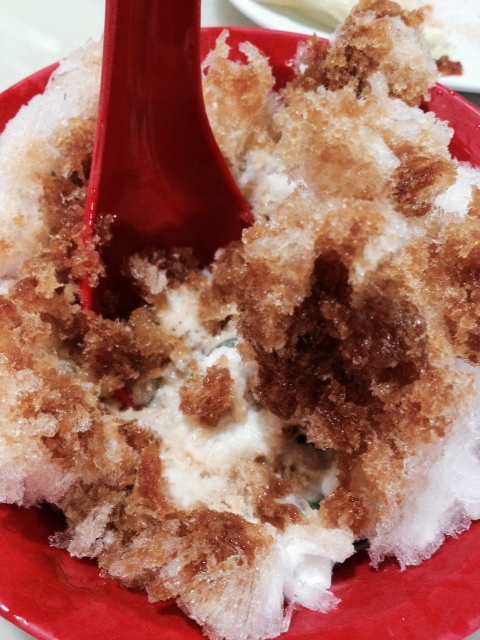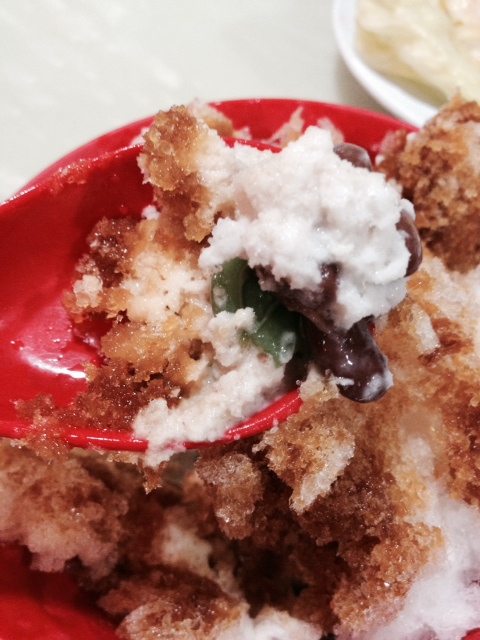 Nancy's Kitchen
We actually had wanted to go to Nyonya Makko (see above) for lunch, but it was closed; coming to Nancy's Kitchen ended up being a better alternative food-wise, but the cendol fell short.
It was good, relatively solid. I would put it close to *Fort Cornwallis cendol back in Penang.
When you look at the picture, you hardly see any gula melaka. When we dipped into the cendol, there was "chunks" of coconut which didn't look appetizing. It reminded me of what happens when real milk curdles. The beans were a little mushy and, again, the noodles a pale green which looked pretty gross.
Tastewise it wasn't that bad, mostly because there was an actual coconut flavor.
Shaved Ice - very good
Gula Melaka – good (ironically not great since they sold gula melaka there which was quite good)
Coconut Milk – good, not super creamy
East & West Rendezvous Cafe
This was a disappointment. I had to ask for more gula melaka just to taste something. I'm not sure what it was, but even the coconut flavor wasn't that strong.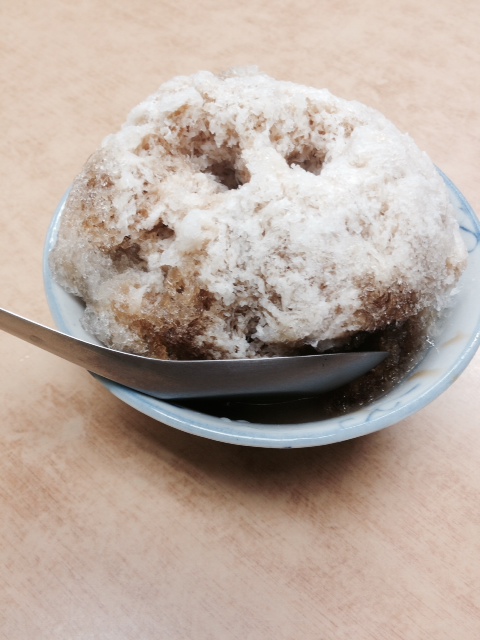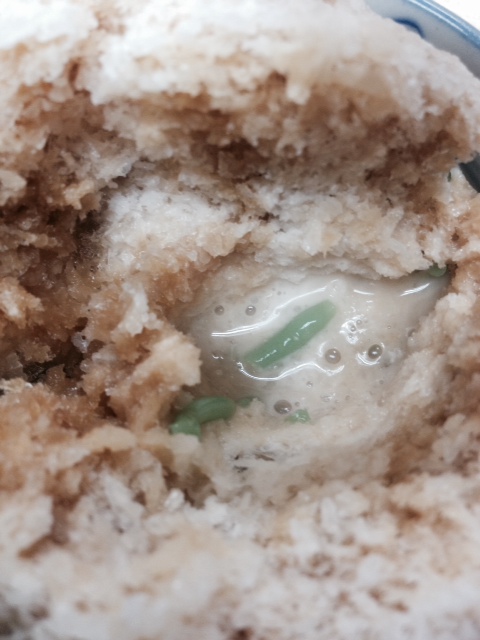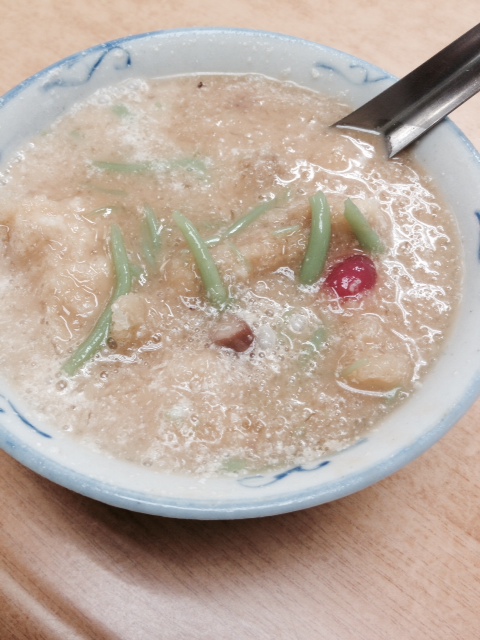 This seem to have come with good reviews online, but it wasn't memorable.
Jonker 88
Appearance wise, this had the most prominent gula melaka. But it felt weak – there wasn't a good balance of ice, coconut, beans and noodles. In the close-up of the spoon, the beans were small and mushy, and noodles very short and very pale.
The taste was so-so. Not horrible, but I couldn't really taste the coconut and the combination that makes cendol so good of coconut blending with the gula melaka didn't quite come through.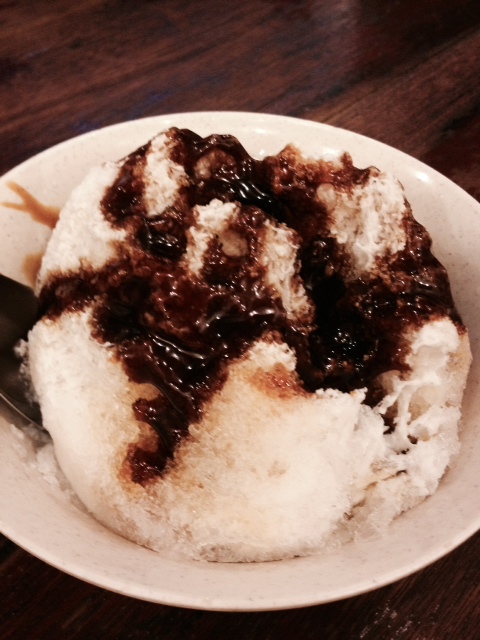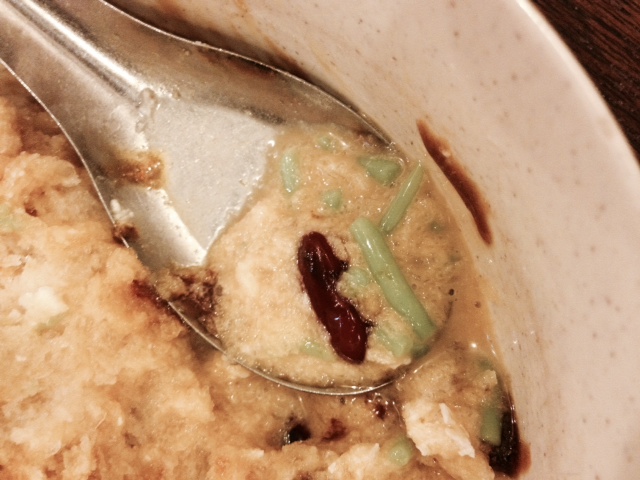 Min Chong Hygenic Ice Cafe
When I ate at the absolutely incredible Long Fatt Teochew Porridge, I asked Karen, the proprietor, where she would eat for cendol.
She suggested Min Chong. When someone offers such great food, you want to trust their taste.
So we went and it was good. On the top end of what we've had while in Melaka, but not the best.
The one noticeable thing was that the beans all looked mushed and broken. Maybe because they do it all by hand, I don't know. But when I looked into their bin of beans, you could see them already mushed and broken. However, they did taste pretty good.
The pandan noodles were a little less flavorful and more pale. The coconut milk was good. I asked them where they got it and they said they hand made it.